Welcome!
Saturday, July 17, 2021 by Paige Allred | Uncategorized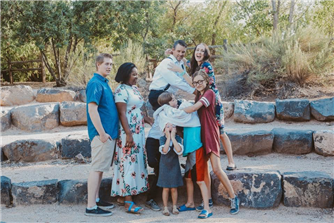 Welcome old and new students! This is my new Teacher Page. I am hoping this will simplify calendars and provide a great resource for referrals, questions, and information about the programs I teach.
About me:
I have been married for the past 21 years and have 5 children. I am from Southern Utah but my husband is from Georgia. We met while both of us were attending the University of Utah. We love Santa Clara and plan on staying for a long while.
I can't even begin to tell you how much I LOVE teaching LPM! It is such a blast and when I don't see the kids, I go into that sad dark place under a rock that no one likes to be. I love my students so very much and genuinely want them to love music as much as I do. I am not kidding when I say that I never feel like I am working when I teach my students. I have found my love and passion in life and it's being surrounded by your little ones and giving them this beautiful gift of music. I could give you my credentials but that is boring. If you really want me to toot my own horn with my education and background, feel free to ask me directly and I would be happy to send you my bio. But for now, just know that I LOVE LET'S PLAY MUSIC!